Deciding which
cannabis variety
to grow is not always an easy task because, apart from factors such as the desired characteristics of the final product, our choice may depend on other, no less important, aspects such as the local
climate
or the natural
photoperiod
in our area. As such, we often receive inquiries from countries near the equator, where the photoperiod sometimes plays tricks on the grower, who ends up with plants that have not grown enough to give a satisfactory harvest.
For these cases, today we'd like to recommend a series of varieties from one of the most prestigious seed banks we have in stock:
ACE Seeds
. Known throughout the world for their impressive pure varieties and the hybrids created from them, ACE Seeds offers a range of
Sativa-dominant
plants that can solve many of the problems that these growers face.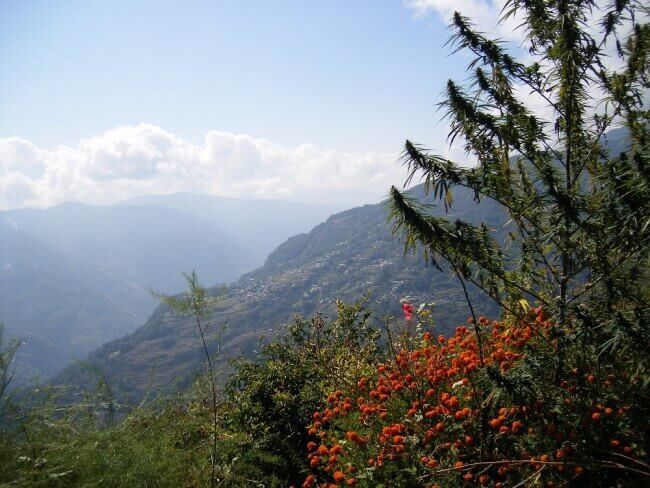 Nepalese sativas are famous for producing charas
Natural photoperiod and plant size​
Outdoors, the final size of the plant is determined – as in indoor cultivation – by several factors, one of them the
photoperiod
that the plants receive. As we know, once they have reached sexual maturity, most varieties will start to flower as soon as the photoperiod is about 12 hours of light (or less) a day. The nearer to the
Earth's Equator
we get, the more constant the photoperiod is, with less difference between the number of hours of light and darkness that the plants receive.
For this reason, many growers in these areas have problems with the
final size of their plants
, as they enter flowering before they have had time to reach sufficient size and, as a result, the harvest is significantly reduced. They may get flowers of good size and excellent quality but in much less quantity than expected. What can we do to prevent this? We have several options, for example installing supplementary
lighting systems
that we connect for a few hours a day to lengthen the photoperiod (and, therefore, the growth phase) of the plants.
However, the first thing we like to recommend in these cases is to
cultivate cannabis varieties
that have good vegetative vigour so that, no matter how short the growth period, the plants can reach a considerable height and, therefore, an adequate size by the end of cultivation and start the harvest phase. As many of you may have guessed,
Sativa varieties
or Sativa-dominant hybrids will be the right fit for this purpose, and we can leave out Indicas or strains with a predominance of these genetics.
Ace Seeds' Sativa strains for outdoor cultivation​
Ace Seeds is a Spanish
seed bank
that needs no introduction. Their extensive catalogue, which keeps being extended by a solid collection of genetics from all over the world, is known for its high number of premium hybrids, many of which stem from
landrace strains
native to some of the world's most popular areas in terms of traditional cannabis cultivation.
One of their most popular plants is
Pakistan Chitral Kush by ACE seeds
, a beautiful
Indica
with awesome purple tones they have used to develop numerous hybrids of excellent quality. But today we are focusing on their Sativa and Sativa-dominant hybrids collection, so those of you who don't enjoy optimal growing conditions in terms of
natural photoperiod
can make the most out of them.
Let's see some of the
Ace Seeds' genetics
we recommended to maximize outdoor harvests in areas that need especially vigorous and productive plants.
Landrace Sativa strains by Ace Seeds​
Among this seed bank extensive Sativa range we find some outstanding plants that are especially difficult to obtain by other means, and have been demonstrating their quality for years. The flowering times of these strains are a bit longer than those of some
balanced Indica/Sativa hybrids
, though they compensate this problem with excellent harvests in regions where plants tend to bloom after a few weeks of growth.
These are some of the most popular:
Malawi​
If you ask
Sativa lovers
for their favorites strains in terms of effects, many of them will tell you the same: African genetics! Indeed, African varieties are known throughout the world for their powerful mental, uplifting and happy highs that do not leave indifferent to any fans of this type of experience.
Malawi by Ace Seeds
, which you can find in feminized version, needs about 11-14 weeks to finish flowering, although we can assure you it's a time well invested!
In addition, Malawi is highly
resistant to pathogenic fungi
, which is always a great advantage, especially in climates with a high level of humidity. This strain's fast growth makes it perfect for many different
pruning and/or training techniques
, and its intense woody flavour with citrus notes will delight the most gourmets of growers.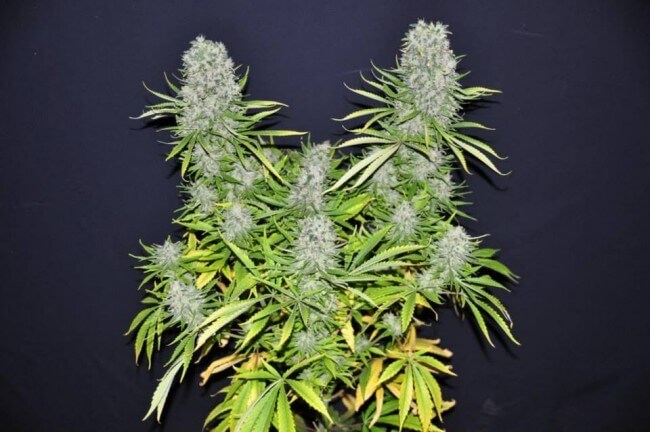 Malawi is an excellent producer
Nepal Annapurna​
If you are looking for a vigorous plant
resistant to fungi
, pests, and adverse weather conditions, we recommend giving
Ace Seeds' Nepal Annapurna
a try. It's a landrace native to the Annapurna region (one of the planet's 14 mountains over 8,000 meters), in the heart of Nepal. Generally harvested at heights of about 2,000 meters above sea level, and used to make the famous
Nepalese charas hashish
, this slender Sativa plant produces long colas during the flowering period, which lasts 12-14 weeks.
With a very peculiar morphology and very long and flexible lateral branches, this variety's shape resembles that of a fir, with long
internodal distances
. In addition, its nutritional needs are rather low, not needing a big feed to produce excellent harvests. You will find it in our shop in the form of regular seeds.
Nueva Caledonia​
To introduce this strain, we have to quote one of the breeders at
Ace Seeds
: "the best landrace sativa we have offered in many years". Knowing the quality of this company's Sativa genetics, it sounds very promising.
Nueva Caledonia by Ace Seeds
offers an explosive vigour in terms of growth and can reach heights of 4 meters in optimal conditions, with a flowering period of 13-14 weeks.
With a high that boost
creativity
and
euphoria
, it's one of those Sativa strains that one can't stop loving, especially if we take into account its delicious flavor, a tropical fruit cocktail with hash and musky notes that melt in your mouth, for an experience you won't forget. An excellent option if you are looking for a very vigorous growing strain, available in
regular seeds
.
[productes tipus="fitxa" ids="13533,14023,5797″]
Ace Seeds' Sativa-dominant hybrids​
Ace Seeds stand out for their amazing hybrids created with some of the best landrace varieties in the world. As we have already mentioned, they offer several crosses between pure Sativa genetics and their well-known
PCK (Pakistan Chitral Kush)
, although today we are focusing on their
Sativa-dominant hybrids
, which guarantee a vigorous growth even in regions where it's very difficult to obtain good-sized plants.
Nepal Jam​
Nepal Jam by Ace Seeds
represents the union of two of their most sought-after Sativa specimens. On the one hand,
Nepal Annapurna
, which we have just seen, and on the other a spectacular 80's
Jamaican line
cross-bred during six generations (F6) in order to hone its best traits. This weed offers a stimulating and very pleasant high combined with a sweet aroma of citrus fruits and fresh notes that linger on the palate.
In addition, Nepal Jam can be found both in feminized and regular forms, and it's an excellent candidate for breeding projects in need of plants with noticeable Sativa traits and good
resistance to fungi and pests
.
Bangi Haze​
Without a doubt, a very familiar strain for many fans of this seed bank!
Bangi Haze by Ace Seeds
is a cross between
Nepal
and
Congo
, one of our favorite plants from their extensive catalogue. With a very high resistance to fungi, and harvests similar to those of numerous
commercial hybrids
, Bangi Haze is also one of the plants by Ace Seeds that are best adapted to indoor growing under artificial lights.
This strain has a short flowering time for a plant of these characteristics, and it's ready to be harvested at the beginning of October in the North hemisphere. We also have to emphasize its
stability
(after all, we are talking about an F8 or eighth generation cross!), which is highly recommended for growers looking for the same traits in all their plants. As the previous strain, Bangi Haze can be found in both feminized and regular forms.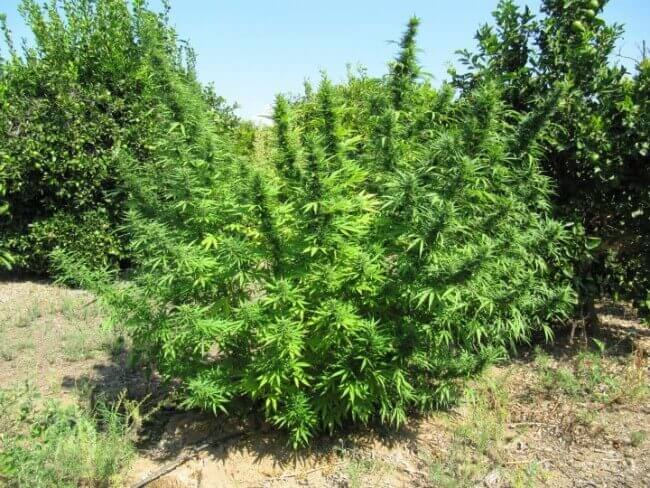 Banghi Haze grown in soil
Zamaldelica​
We can't talk about Ace Seeds' Sativa strains without mentioning
Zamaldelica by ace seeds
! The result of a cross between
Malawi's Killer clone
and the famous
Zamal from Reunion Island
, this 100% Sativa specimen combines the best of both parents to offer a fast-growing plant that soon will become the queen of the garden, with a reputation that precedes it.
With flowering times usually ending in late October or early November in the northern hemisphere, and very high resistance to fungi such as
botrytis
and
mildew
, this strain rewards its growers with premium quality buds and complex flavours, with aromas which are a mixture of fruits like mango and orange. Its intense energetic and psychedelic high is only recommended for veteran Sativa users! Zamaldelica can be found as regular, feminized and auto-flowering seeds.
We invite you to browse
Ace Seeds' catalogue
and discover all the treasures you can find among its varieties. The truth is we have only taken a quick look at the many Sativa-dominant genetics they offer, so if you are looking for a plant with fast and vigorous growth and an uplifting high, remember that Ace Seeds offers true gems!
Happy harvesting!
The post
ACE Seeds' Sativa varieties
appeared first on
Alchimia blog
.
Continue reading...