The most productive, the tastiest, the most resinous… you can find a plethora of criteria for classifying the thousands of genetics available on today's cannabis seeds market, but few of them are capable of
displaying all the traits we desire or remaining indefinitely in the user's memory
. Anyone who has had the chance to grow a range of different types of cannabis will know that some genetics can leave unforgettable memories. They might not be the
most popular
or
most sought-after
strains, but they do have
that special something
.
We asked our team of growers a question:
If you had to cultivate just one cannabis variety for the rest of your life, which would you choose?
Here you will find a selection of the genetics that hold a special place in the grow tents (and hearts) of Alchimia's growers, a list of strains that, for one reason or another, members of our team have fallen head-over-heels in love with…
If you could keep only one variety, what would it be?
Violeta by ACE Seeds: Purple and potent F1 hybrid​
ACE Seeds' Violeta
is a hybrid of two landrace varieties that manages to bring together many of the
key traits
we look for when choosing a cannabis variety to cultivate.
Violeta is
easy to grow
both indoors and outdoors and is
highly resistant
even in humid climates. This balanced and well-structured cross is also
very pleasing to the eye
during cultivation, and especially during flowering, with extremely resinous buds and
beautiful purple colours
, as its name suggests.
On an organoleptic level, this plant offers a
very rewarding experience
. It's very easy to consume, without any harshness on the throat, and burns with a very clean white ash, pretty much regardless of the growing, drying or curing techniques. It is very
rich in terpenes
, with a very pleasant
fruity, citric flavour
with notes of
forest fruits
and
red berries
, and truly refreshing aromas that also provide a well-balanced effect.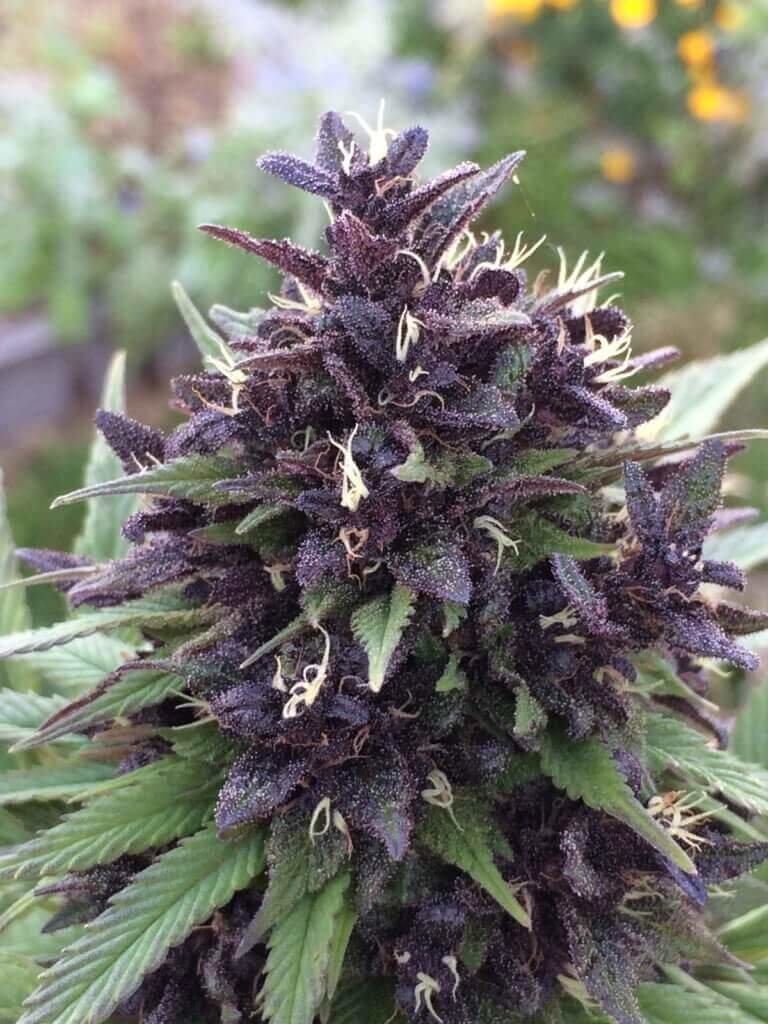 Violeta – ACE Seeds
One trait of
Violeta
that stands out is its effect, which offers a stronger high than that of most Purple varieties. This is thanks to its
Malawi
heritage, which tends to boost potency in its crosses considerably, in this case producing a
well-balanced cerebral and physical effect
, followed by highly enjoyable body relaxation.
It should be noted, however, that, despite being
very resinous
, this strain doesn't give the best yields or quality when making bubble hash or rosin. ACE Seeds' Violeta does, however, excel in
BHO extraction
, giving good yields and excellent quality resin. Therefore, fans of solventless extracts should look to other,
more suitable genetics
.
Critical Neville's Haze Auto by Delicious Seeds: Autoflowering with amazing results​
Critical Neville's Haze Auto by Delicious Seeds
is an auto-flowering variety offering some truly incredible and unique results, surprising even the most experienced growers with its many great characteristics. Critical Neville's Haze Auto is the perfect automatic strain to grow in any
self-respecting
garden, terrace or balcony
, worthy of the most terpene-rich feminised varieties.
Despite its name, the buds don't have that typical and distinctive Critical flavour. Neville's Haze takes charge of the tastes and aromas here, delivering a terpene profile that will instantly
transport you to the Dutch coffeeshops
of the early 00s.
It's not the most productive auto-flowering plant, nor the fastest one in our catalogue, as it needs around
12 weeks
to complete its cycle. But it's one of the most renowned autos in terms of flavours and effects, and if its entire cycle is a bit slower, the cultivator's patience is fully compensated with its
high-quality harvest
.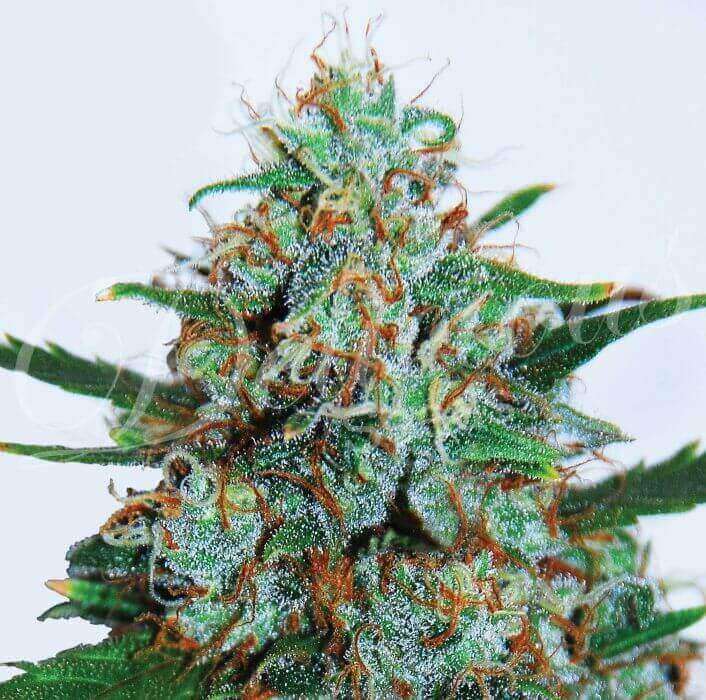 Critical Neville's Haze – Delicious Seeds
For growers who don't have much space and/or want to grow weed on their balcony or terrace but without sacrificing the taste and pleasure of truly fragrant flowers,
Critical Neville's Haze Auto
by Delicious Seeds is an ideal option.
Bubble Gum by Serious Seeds: The classic​
The great classics never disappoint
, and
Serious Seeds' Bubble Gum
is part of those exceptional genetics that have been present in the cannabis seed market and the Dutch coffeeshops catalogues for decades. Bubble Gum represents a great classic that over the years has
made its mark on the world of cannabis genetics
, as one of the most popular and widely-used strains in the creation of modern cannabis hybrids. The influence of Bubble Gum can be found in many currently available crosses.
Although the name of this strain derives from the stickiness of the
huge amount of resin produced by Bubble Gum buds
, it's still possible to find phenotypes with
sweet strawberry flavours, with intense fruity aromas of sugary chewing gum
, a real treat that turns into an unforgettable experience for anyone who tastes it.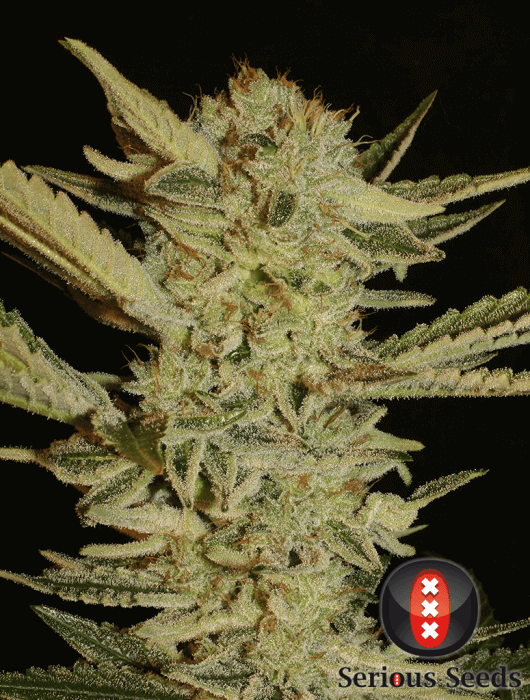 Bubble Gum – Serious Seeds
In addition to this succulent post-harvest reward, Bubble Gum by Serious Seeds is easy to grow, hardy and productive. With a flowering time of
50-60 days
and yields of
up to 500g/m²
, Bubble Gum is a strain that has to be tried to experience the foundations of the cannabis culture. With time, Serious Seeds'
Bubble Gum has gained legend status
and is sure satisfy even the most demanding growers.
Pineapple Sorbet F4 by Aficionado French Connection: A real pleasure​
Pineapple Sorbet F4 by Aficionado French Connection
is one of those exceptional strains that is capable of impressing growers both during cultivation and when being consumed. In addition to this, it is a visual spectacle, developing
really beautiful-looking flowers
with compact orange buds covered with a thick layer of white resin.
One of the best traits of this cultivar, besides its
high quantity of unique terpenes
, is that it's
very resistant and easy to grow
. Pineapple Sorbet F4 by Aficionado French Connection is a very vigorous plant that develops many secondary branches. During cultivation, this strain is very generous and responds well to different pruning and training techniques. When kept as a mother plant, it can
easily produce a large number of clones
. If you keep this strain in a big pot and provide it with the appropriate feeding, it will quickly produce plenty of cuttings.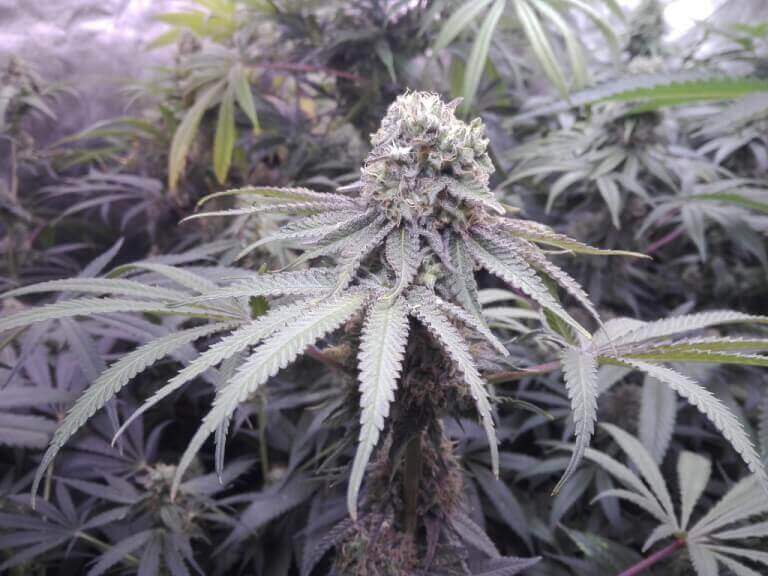 Pineapple Sorbet F4 – Aficionado French Connection
"This strain offers unparalleled flavours"
. You can hear this said about many varieties, but with Aficionado French Connection's Pineapple Sorbet F4, the statement has real meaning. Once the mother plant selection is made, you'll want to have cuttings of this cultivar in your flower room on a permanent basis!. It's just
one of those special genetics that you'll remember all your life
.
Casey Jones by Devil's Harvest Seeds: The safe value​
For growers seeking a productive, easy-to-grow, and enjoyable strain,
Casey Jones by Devil's Harvest Seeds
is an excellent candidate.
Fast-growing
cultivars generally have shorter flowering times than strains with longer maturation periods. Casey Jones, with 8 weeks of flowering, produces
generous yields thanks to its hybrid vigour
that delivers 600gr/m² harvests indoors under artificial light.
Casey Jones has the advantage of combining
speed and productivity
with an intense and classic terpene profile. It offers potent organic flavours with floral notes and a dash of diesel fuel, wrapped up in sweet and fruity nuances. The high manages to bring out the best of both ends of the cannabis spectrum, with an
uplifting and social effect alongside a deep sensation of mental and physical relaxation
.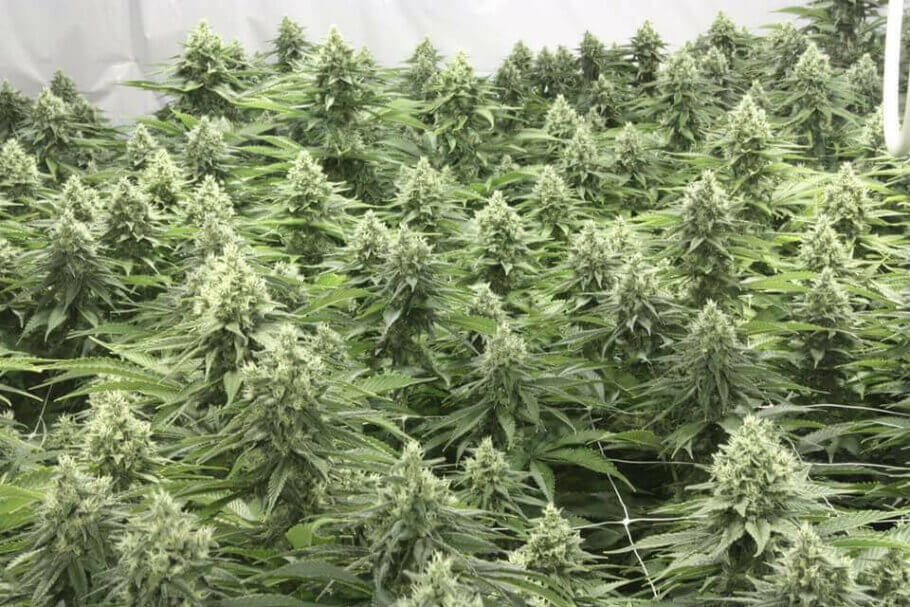 Casey Jones – Devil's Harvest Seeds
Casey Jones has it all: it's a very rewarding plant from germination to consumption
. It's been one of the favourite genetics of many growers over the past few years; in fact, Casey Jones came up several times during our small team survey. This strain definitely deserves its place on our list of
Desert Island Strains
.
Sour Diesel by Reserva Privada: Extreme terpenes​
Sour Diesel by Reserva Privada
is a very attractive strain that has a lot to offer, and
one that you'll never get tired of
. This is a relatively modern strain that has managed to leave a big impression on the cannabis breeding world, inspiring a great number of crosses.
Many growers have changed the way they see cannabis after trying these exclusive genetics for the first time
.
These genetics can be difficult to grow for less experienced cultivators
, although its bud production is quite gratifying, it develops
bulky and elongated flowers
. It's a plant that tends to have long internodal distances. Plants can stretch considerably during early flowering, and this, combined with sparse production on its secondary branches, could lead to some plant control issues and, as a consequence, a reduced final yield compared to other more compact plants.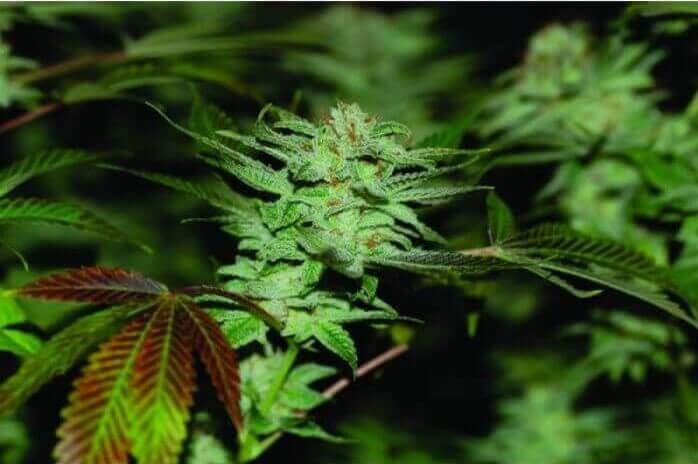 Sour Diesel – Reserva Privada
Despite this, once controlled and cultivated in optimal conditions, this strain will give
very rewarding harvests
. The flowers look beautiful during blooming, with
resinous buds that swell very rapidly and develop like popcorn
, accompanied by some spectacular and delicate purple colours that combine perfectly with its
thick white layer of resin
.
It's an ideal choice for resin extractions, as it gives exceptional results in extractions, both in terms of quality and returns as dry sift and bubble hash extractions.
Sour Diesel is always a safe bet for extraction lovers!
The above selection is a very personal one,
based on our own preferences and experiences
, though naturally, each cultivator has his or her favourite genetics as a result of previous experiences. We're fortunate enough to live in
a very exciting time in terms of the wide range of cannabis genetics
. Our seed catalogue has never been so extensive and varied, and this increase shows no sign of slowing down!
We wish you wonderful harvests and, if you haven't already, we hope you'll find your ideal strain too. Don't hesitate to share your favourite variety with us in our the comments section below.
Happy growing!
The post
Alchimia's Desert Island Strains: our personal favourite genetics
appeared first on
Alchimia blog
.
Continue reading...