bad mother chucker
Staff member
Moderator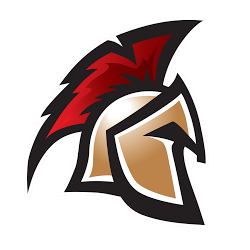 There's been a bit of talk on other threads, but I figured I'd start a dedicated one.
I started using one of the early braids,
fireline
, when it became available in the early 90's. It was a lot more expensive than monofilament(still is), but as I was almost exclusively fishing the snaggy river it proved its worth on the first spool. It was so much stronger than similarly rated mono, so much thinner, and had no stretch. It also lasted a lot longer. The colour might fade, but it didn't rot and snap like mono after a few seasons.
Stronger meant fewer break-offs. The hook would often straighten out before the line broke. The thinner line was longer casting, which meant I could reach the deep, mid-river holes. No stretch provided two significant benefits. First, when a snag came loose, your weight didn't come shooting back at your head. Second, the increased sensitivity is very useful in detecting the tiniest bites. I would suggest using braid on a mid-range rod provides far better sensitivity than mono on a top-end one.
I may add a length of mono as a bit of a shock absorber in certain cases. For example my 5-1/2' jigging rod with extra-fast action usually has less than 25 feet of line out and often as little as 7 or 8. I put a yard or so of 20# trilene xt above the fluoro and still can feel the smallest tap or rub. The x-fast action gives me lightning-quick hook-sets and the bit of stretch from the mono keeps me from ripping the hook out if I get over-zealous (4 hyphens in one sentence, should I be proud or ashamed?
)
Some anglers have mono rods and braid rods, but for me, everything is spooled with braid. Matching the rod action to the type of fishing means I never need anything else. I can add mono or fluorocarbon leaders of varying tests and lengths as required by the needs of the day. Chasing pike? 50 or 60# fluoro leader. Walleye in dirty water or aggressively feeding? Maybe a 15# leader. Clear water or finicky fish? 10, 8 or even lighter.
A reel spooled with 15-20 pound braid and a few spools of leader material in the tackle box gives me a lot of flexibility.
Thoughts?
Any other braid fans? Mono die-hards? Straight fluoro users?