This should be a fun project. Im downsizing temporarily for my next grow to simplify the process a bit and make life easier. A few plants in a tent is just going to be easier to manage than 16 plants in a room, my res should last me a week and a half compared to 3 days, not to mention the power savings. I'll be running a newer model SF4000 in a 4x4x6.5' tent and honestly just from the looks of it, I'm kind of impressed by the light so far, especially the diode layout.
I won't have things setup for a week or two, but when I do I'll update my progress here. As a 20+ year HID grower I'm curious to see how I feel about the results. Tentative plan thus far is to run either 4 or 9 plants in it. If I go 4 plants I'll do 3" delta blocks on unislabs and if I do 9 plants I'll just use 4" delta blocks. Likely gonna run Wedding crasher again.
Dig this diode layout, they're concentrated in the corners to improve the light spread. Has an external on/off and dimmer functions and daisy chain capability.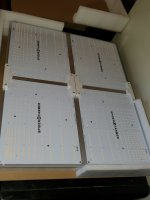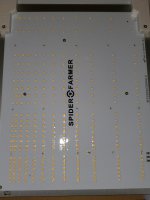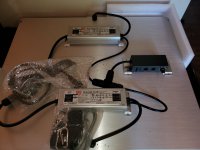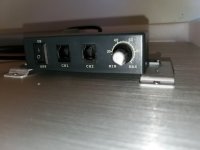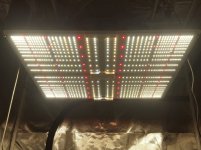 I also need to be upfront and say that I did not pay for this gear, i reached out to the company and it was supplied to me in exchange for a review of it, however this particular journal is not my official review for them. This is just me sharing with you what I'm up to, because I thought some HID growers on this site might find the results as interesting as I will. And I'll be honest about what I think of the results. My main motivation for reaching out to Spider farmer for sponsorship is that this is an affordable way to add a quantum board to my room to burn along side my HID lights later on in the winter. I hadn't planned on growing again until Nov or so anyway, so If a grow cycle in a tent now gets me there... awesome, and I'll have extra weed.
Just wanted to get that out of the way.
Last edited: