Tha Dank Hoarder
IPM Forum Moderator
environment : 60-65% first 2 weeks, than lower 50-55% last days till shown ready. Airflow needs to be moving, just not directly hitting the flowers. Temp under 68f and under 60f if you can do . Complete darkness ( if you can harvest with least amount of light , better)
If room enviroment range stable i would check after 10+ days on line ( if it's not ready, check next 24 hrs and so on till it shows) check multi branches and diff parts of room if multi pheno/multi lines
To know it's ready to de-stem/buck i use a moisture (wood/drywall) and probe the bud to see the % After shown approval of moisture in buds is in range of 13-15% I remove the plant from the stem ( never removing anything like leafs before that)
a lot do the stem check but you'd be suprised on certain pheno's the stem is so thick ur over drying certain pheno's bs others. So I def would suggest a 20 buck moisture meter and confirm ur in proper range. if it's above 15% lower rh and recheck or remove off stem and make sure ur storage is open for a day and have under 60% till the buds are in 13-15% range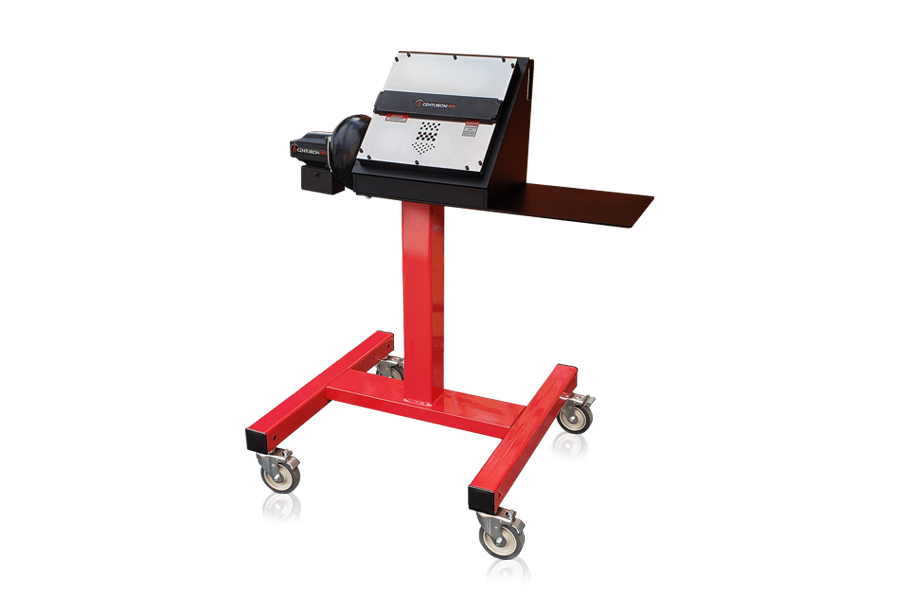 The CenturionPro GC Bucker is an operator-run de-stemming machine that requires the operator to apply gentle pressure to feed the stem in the machine. GC refers to "Gentle Cut" as we appreciate and understand how delicate your flowers are. Similar to scissors, this Bucker cuts the flowers off...

cprosolutions.com
than I put into storage containers ( I use 15 gal tout for first stage, final trim storage ( before bagged) is a 5gal food grade bucket (with gamma seal) + (1) 60% RH moisture pack
for me I don't have the man power or e every to de-stem, remove first stage leafs anymore. So I use a gentle buck to de-stem the plants to desired buds and no stem. Key with these machine to cut and work properly , it's all about moisture %!
after this step I put my buds into a dry batch trimmer , run it at 75%-100% tumble speed first 5 min's and I always try to fill it 50-75%. Than at t min, I examine to see if it needs more time and diff adjusted speed. If so than adjusted. if not it goes into bucket and with moisture package (62% 60gram)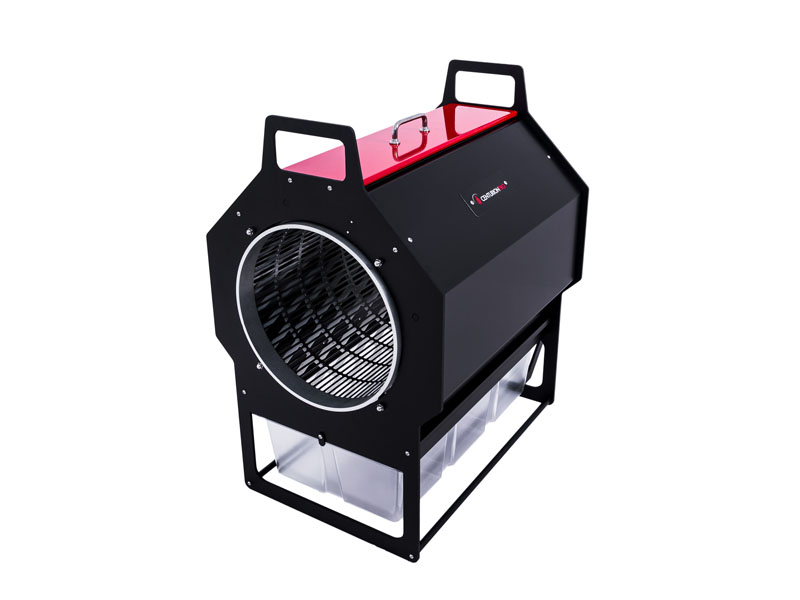 With up to 20 pounds per hour of dry weight trimming capacity, the DBT Model 2 is ideal for small to medium sized harvests. Developed specifically for harvesting delicate dried cannabis or hemp, the DBT Model 2 streamlines processes while safeguarding standards. Featuring soft tumble technology...

cprosolutions.com
than final trim goes to trimming it under 2-4x head mounted magnifier + Japan scissors + trim bin , just put the scissors under leaf and cut vs many trimmers policy is to cut as close and don't care about trich damage . by timing your trim time, I see no reason to blindly cut stuff when it makes it look no better. thing is most majority of purchasing consumers in market aren't examining their buds under a scope or magnifier ethier. they should cause it's quite stupid the damage of trich when they are not discounting this lack of quality control.
side note is the scopes work great for examining and up close trimming, they are even rechargeable and last quite a few hrs before battery fails
Amazon product
Last edited: