Today we want to pay tribute to one of the most passionate lovers of cannabis – and, of course, hashish – that we've had the pleasure of meeting in this business, the legendary
hashishin
Frenchy Cannoli
, who sadly passed away due to complications during a surgical operation on July 18, 2021.
Born on December 13, 1956, this young man raised in Nice (France) soon felt the need to travel the world and visit the principal
hashish-producing countries
, an adventure that began as soon as possible and that led him to a life of constant travels for more than two decades, in which he learned all kinds of production techniques for this
cannabis derivative
. A life full of excitement and adventure that, unfortunately, has ended all too abruptly.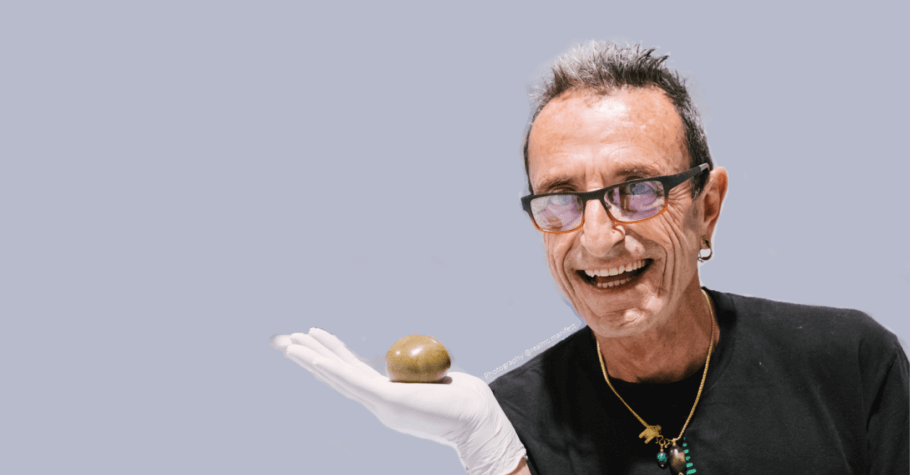 Frenchy Cannoli, a life's passion for hashish
Indeed, Frenchy Cannoli's travels took him to places like
Morocco
,
Mexico
,
Nepal
,
Pakistan
or
India
, where he spent 8 seasons living in caves and helping the producers of the
Parvati valley
to make their famed hash. After more than 20 years of traveling, he finally settled with his family in California, where thanks to the legislation he was able to go from living clandestinely to having his own hash production company, an area in which he was a true expert and which ended up making him world famous.
Naturally, the combination of Frenchy's traditional hash expertise with the know-how of growers in
California's Emerald Triangle
could only have one end result: total success. Soon our friend was producing top-quality hash for state dispensaries, paying particular attention to an aspect that many extract producers overlook; the
curing and aging of the resin
so that it acquires a complexity of nuances in flavour and aroma that are difficult to match, which he tried to preserve as much as possible with his characteristic presentation of the product, in the form of a
Temple Ball
.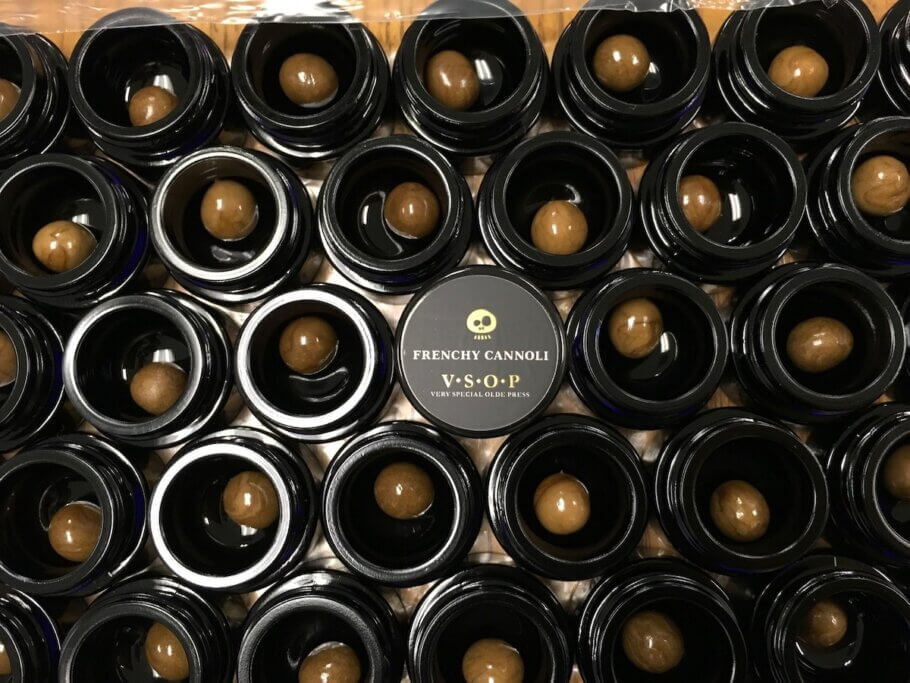 Hash temple balls made Frenchy Cannoli
Frenchy's specialty has always been
hashish
– the separation of the resin from the cannabis plant without the use of solvents of any kind. A great advocate of both dry-sieving techniques and extraction with water and ice, and, in addition to perfecting techniques for curing resin and making temple balls, he even designed his own
resin separation machine
for ice water hash, an impressive and innovative pharmaceutical-grade device that many other fans of this type of concentrates dream of working with.
He loved to share his broad and deep knowledge of this subject, which led him to organise a small workshop which he called
"The Lost Art of the Hashishin"
where he explained the secrets of producing top quality hash, as well as sharing his extensive knowledge about the
history and origins of hashish
. The popularity of this workshop and its acceptance by the public inspired Frenchy to organise them wherever he went, just another example of the good work and passion that this teacher showed for the plant and, of course, for life itself.
During the last edition of Spannabis, in 2019, we had the great pleasure to collaborate with
Aficionado French Connection
, presenting their varieties to the public at this huge and prestigious event, with the help of
Professor Q
,
Leo Stone
and Frenchy himself, with whom we spent an unforgettable weekend filled with hilarious anecdotes. We feel truly blessed and honoured to have been able to share such good times!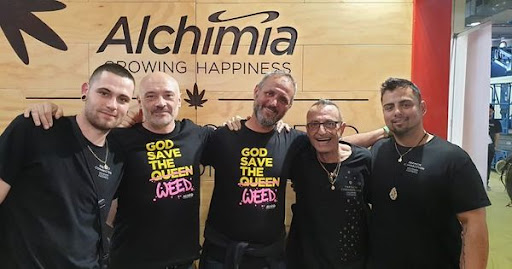 Frenchy Cannoli with Alchimia & the Aficionado team
A judge of the most prestigious events and drinks, a writer in publications such as
Extraction Magazine
(USA),
Skunk
(Canada),
Weed World
(England) or
Dolce Vita
(Italy), and collaborator with seed banks such as Aficionado Estates (with whom he created Aficionado French Connection), without a doubt, what most characterised Frenchy Cannoli was his attitude; His vitality,
joie de vivre
and generosity when sharing knowledge with others was unique and should be held as an example to follow for the rest of the cannabis community. It's just another lesson that this master Hashishin has left us, and perhaps the most important!
Rest in peace, Frenchy, we'll miss you.
The post
RIP Frenchy Cannoli, master hashishin
appeared first on
Alchimia blog
.
Continue reading...