Ever since the first
weed vaporizers
got to Alchimia Grow shop, we developed a great interest in the vaporization world and its
advantages for the cannabis user
, both therapeutic and recreational, but also for any type of medicinal plant consumption.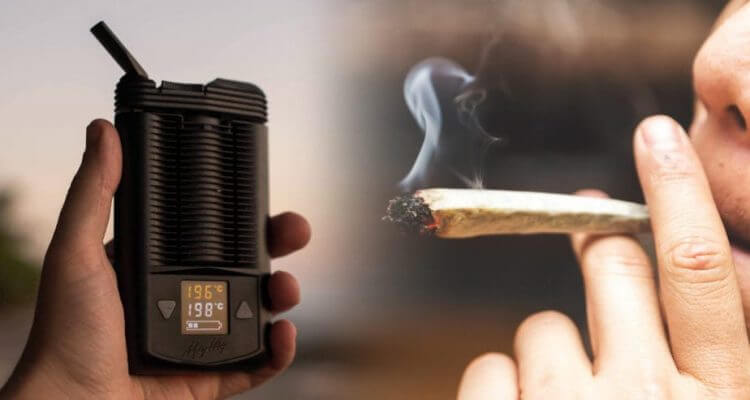 Vaporization offers several benefits (source: Sensi Seeds)
Vaping allows you to
limit the harmful consequences of combustion
, as it produces fewer toxins and free radicals. Thanks to vaporization, consumers don't inhale tar and avoid a high number of carcinogenic elements.
This article presents you with a
selection of 5 vaporizers
, each of them highly compelling in their own way. Not every user has the same needs, so it's important that each person finds the device that best suits their type of consumption.
Vital vaporizer​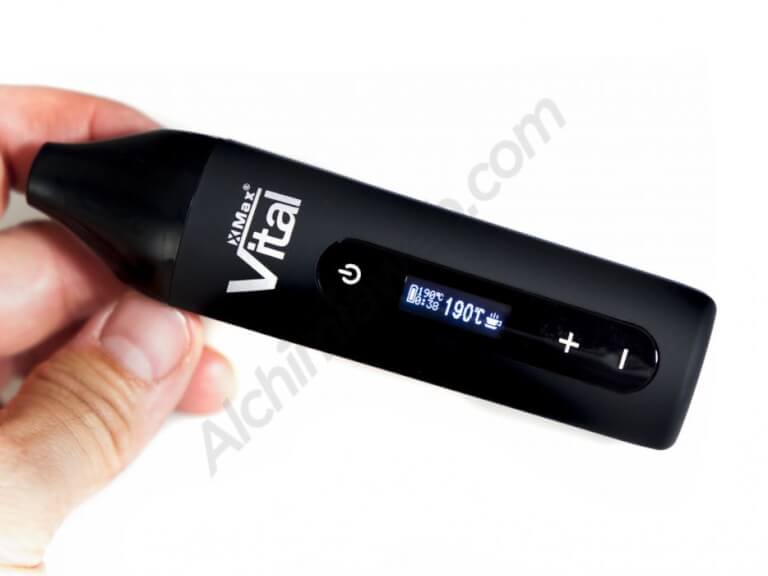 Vital vaporizer
For tight budgets
Alchimia presents the
Vital vaporizer
for dry herbs. This device, aimed to users with limited budgets, is nevertheless very sturdy and efficient.
Measuring 12.5 x 2 x 2.5cm,
the Vital vaporizer is discreet
, portable and fits easily in your pocket or small bag. Its size also gives you the advantage of being able to vape almost anywhere.
With a
bowl capacity of 0.3-0.5g
and heating temperatures ranging from 100-240°C, you will enjoy great vaping sessions of delicious and dense vapour clouds.
It also offers an
autonomy of about 1 hour
, depending on the temperature chosen. In addition, and an advantage that not all vaporizers offer, you can use it while it's charging, a small benefit when you forget to charge the device or are enjoying long vaping sessions.
It's an excellent choice for users who want to start vaporizing and are looking for a device that is
affordable, easy to use, sturdy
, and offers good
quality vapour
.
Pax 3​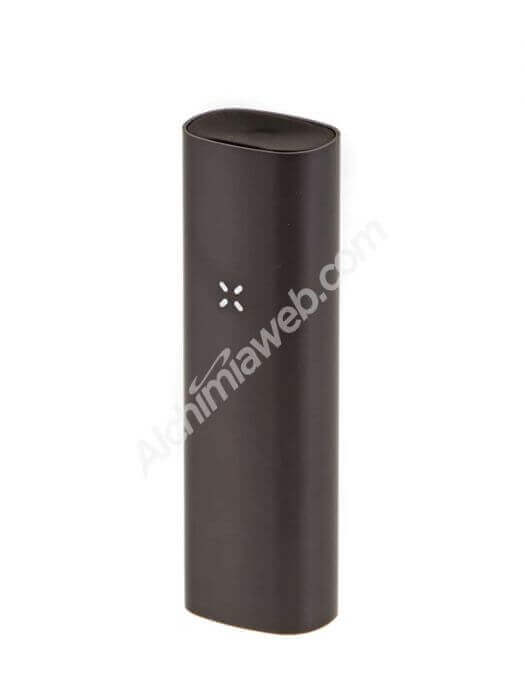 Pax 3 vaporizer
Elegance, discretion and versatility
In addition to being remarkably smart, it has features that let you adapt the device to any type of consumption. The
Pax 3 vaporizer
can be used with
dried marijuana buds, resins, concentrates and extractions
.
The Pax 3 comes with an accessory that allows you to halve the filling chamber capacity;
ideal for reducing or controlling your consumption
. Microdosing enthusiasts will appreciate this feature, which is unique in the vaporization market.
It offers an excellent battery life with a device that lets you enjoy
90-minute sessions
. It can be charged via a USB port or with the charger included. The battery takes approximately 3 hours to fully charge.
With a strong build and
food-grade quality
, this vaporizer for dried herbs and resins will go everywhere with you. Its small size fits perfectly in your pocket or a small backpack. You can use it with
absolute discretion
, since this device sits comfortably in the palm of your hand.
Da Vinci IQ2​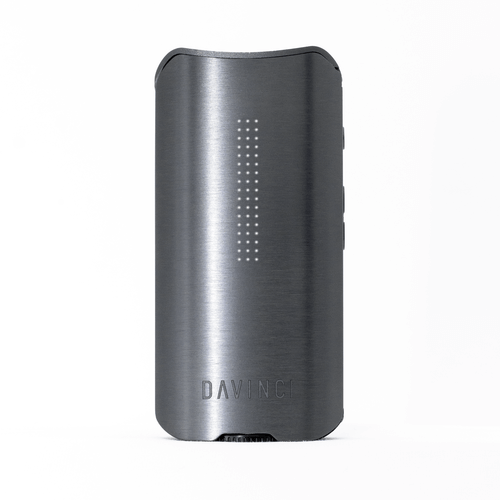 Da Vinci IQ2 vaporizer
The best cannabis vaporizer of 2020
This device is the enhanced version of what already was
one of the best portable vaporizers
in the market. As a novelty for 2020, Da Vinci presents the
Da Vinci IQ2
.
Intended for
buds enthusiasts
, but also for
resin and concentrates users
who want to vaporize their active ingredients anywhere. With the Da Vinci IQ2 you will be able to taste and enjoy all the terpenes in your chosen variety to the fullest.
With an
all-ceramic internal vapour path
, the Da Vinci IQ2 offers a purity of flavours worthy of the best
desktop vaporizers
. The air flow is adjustable thanks to a dial located on the device. This will allow you to
control the vapour density
without changing the temperature.
Another interesting novelty of this new Da Vinci version is the dose control. Thanks to a unique system to date, the IQ2 offers the user the ability to
calculate the amount of active ingredients
inhaled per draw and session; a very interesting feature especially for
medical cannabis users
.
Mighty by Storz & Bickel​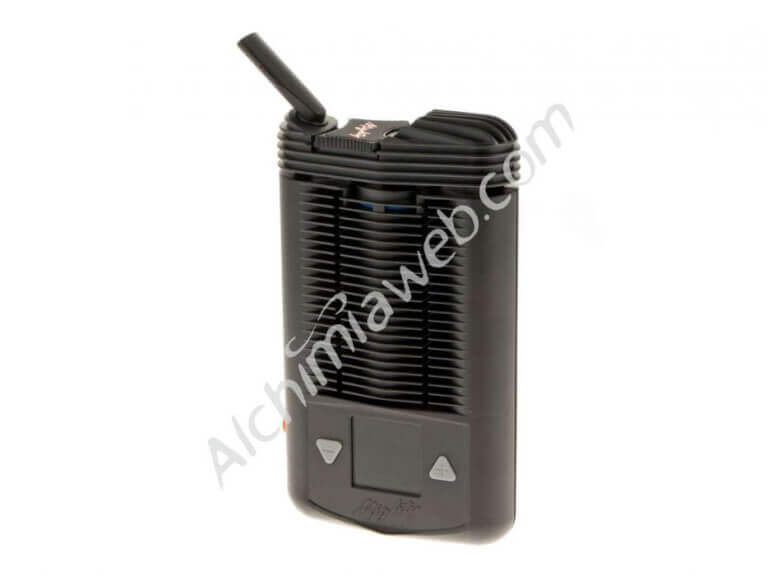 Mighty vaporizer
Solid value

Storz & Bickel
are veterans of the vaporization market. With the creation of the Volcano, a desktop vaporizer, they
revolutionized the world of vaporization
thanks to high-quality products and flawless manufacturing and performance.
When they announced they were working on a portable unit, we knew it would be great. The
Mighty vaporizer
offers a hybrid heating system similar to the brand's first model that
combines convection with conduction
, which ensures the same vaporization quality as the best desktops units.
In addition to offering unparalleled vapour quality, it comes with two large batteries that grant it an autonomy hard to match by its competitors. You will be able to enjoy
sessions of more than 2 hours
before needing to charge the device.
It's true that the batteries take up quite a lot of space, so the Mighty is not the most discreet vaporizer in terms of size. But for customers looking for the
best portable vaporizer
to use at home or in places where
cannabis consumption
is permitted, the Mighty is the most attractive option.
Arizer Solo II​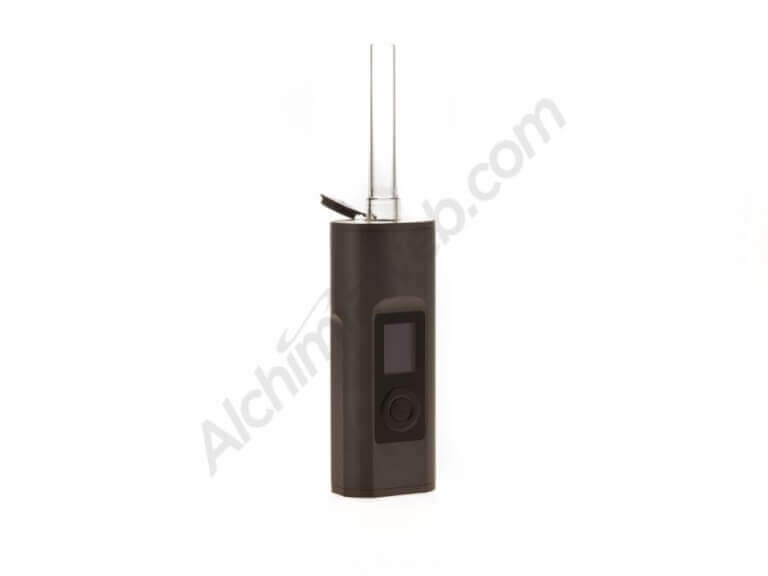 Arizer Solo II vaporizer
Flavour and autonomy
One of the most unique features of the
Arizer Solo II
is its
borosilicate glass vapour tube
. This feature makes possible to preserve all the dried herb organoleptic qualities (aromas and flavours). But it also allows you to easily clean the mouthpiece, an important factor for those who use their vaporizers on a regular basis.
The
Arizer Solo II
is a bulky device. Like the Mighty, it's not a stealthy unit to vape marijuana, but at home or in a friendly environment it's an excellent choice to enjoy your beloved buds.
Arizer Solo II has the greatest autonomy of all
portable vaporizers
, and offers sessions that can last for more than
3 hours
before it needs charging.
This unit has a
degree-by-degree temperature control
that is presented, along with all the information provided by the vaporizer, on its
LED display
. For those looking for a vaporizer able to produce big and tasty vapour clouds, the Arizer Solo II offers a solid value.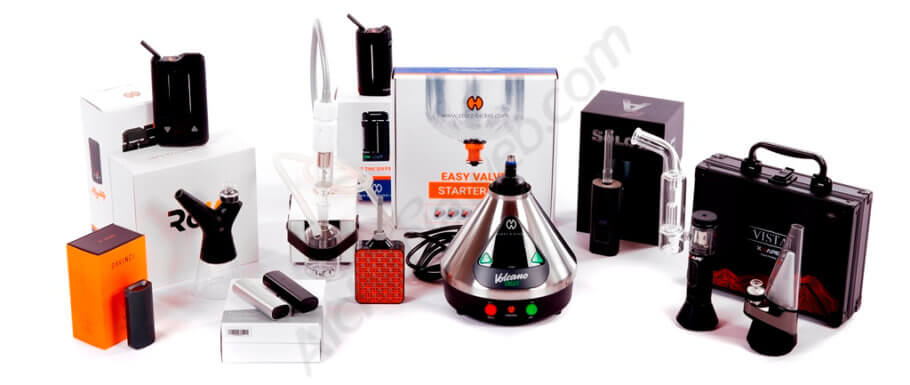 A wide range of vaporizers awaits for you in alchimiaweb.com
We hope that thanks to this selection of
the best 5 portable vaporizers of 2020
, vaping enthusiasts are able to find or discover the unit that best adapts to their needs. And who knows? Maybe some of our readers who haven't tried vaping yet will choose to change their consumption method…
Happy vaping!
The post
Top 5 portable vaporizers for 2020
appeared first on
Alchimia blog
.
Continue reading...