So .... 2020 ... what a year ! But here we are, so it wasn't as bad as it could be.

I've recently brought new seeds into the vault, which according to house rules, means I must get rid of some seeds. I realize most of you groovy peeps' stash boxes are loaded, but just in case there's someone who finds themselves up against tough finances, and could use a boost, I have a Christmas present for you.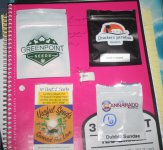 The GPS is an unopened pack of Night Rider. Useful's Lando's Stash f2 are also unopened. CP's Goofy Grape is opened, but the original 13 seeds are there. Dubble Sundae are fems w/ 6 remaining, and there's a tester file from Pistil Positive Creations called Midnite Fire x Fofana which I believe are 3 regs - maybe 4. Postage covered.
Please be genuine.
If they're not needed/claimed by Chrsitmas, they'll be offered as a prize in a contest in the coming new year.
Merry Christmas, amigos.