I will be doing a peer review grow under the
Spider Farmer SF-2000
sponsored by Spiderfarmerled. First and foremost I'd like to thank @Spiderfarmerled for selecting me to run this panel. Alright lets get this started, I will be here regularly to post updates, the shipping was pretty fast for the time of year it is.
Spider Farmer
ships in nice discreet brown cardboard box without pictures or logos on the box, this is important for many people. Okay lets dig into the box
LETS OPEN THE BOX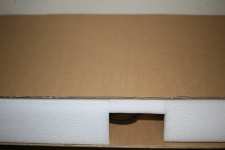 the box is well packed and the light is very well protected for shipping.