🦨
Staff member
Administrator
Moderator
?
One entry per participant
(one photo per entry)
?
Entry must be submitted by the last day of this month
(February 28, 2021)
to qualify
?
Last month's prize winner will not be eligible to receive this month's prize pack, but the "Paparazzi" badge
(win 3 POTM)
is still available
❤️??
POTM VOTING

???
Instead of using a 1 reaction=1 vote system to decide the top three for the final poll, every photo will be featured in the final poll at the end of the month. The photo with the most votes at the conclusion of the poll will be the winner of the POTM Contest for that month and receive the prize (if eligible). Please feel free to like the photos as they are submitted throughout the month, just know that every photo will be featured in the final poll to decide the winner. This new POTM vote system will ensure an equitable voting timeframe, regardless of the entry upload day within the month.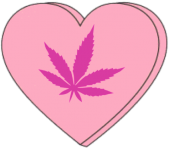 ?Good Luck!?
​