Taste The Spectrum
IPM Forum Moderator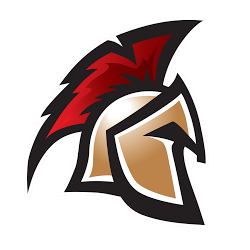 Received yesterday, also got the travel size one. This one is the stainless
grinding
milling chamber premium version.
Your flower will become fluffy and happy when you use one of our premium steel weed mills. So Order Your Flower Mill Today To Enjoy Your Herb!
www.flowermillusa.com
No affiliation.
It will take a little getting used to but I did find it more difficult to use than a standard grinder. I may have over loaded it. The storage chamber is large, I loaded it full as I could last night and there was still room in the storage catch. Today I will do smaller batches and post up some more detailed pics.
The catch chamber is also threaded so 1/4 turn opens it.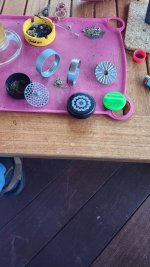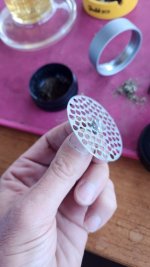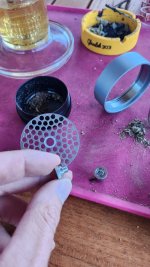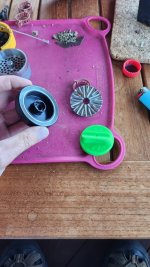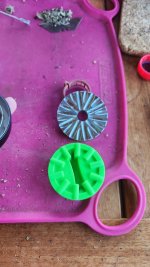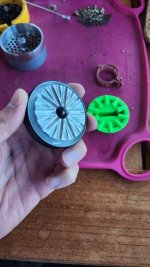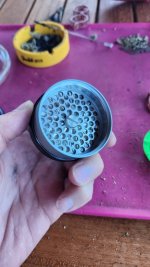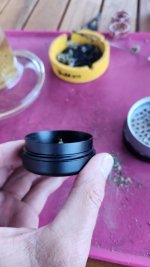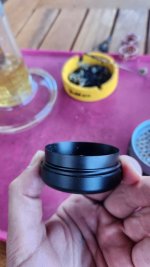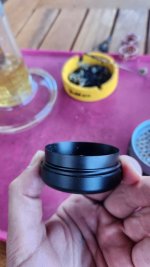 It is pretty intuive to disassemble, thought the green thing was a joint holder for a good bit, id suggest they leverage that piece to make a tool so they can have a more elegant head on the screw that holds the center pivot to the milling screen.
There are a couple gaskets and things and we will test the durability over the next few months. I have never had this style grinder before, I've seen some things but they all just looked like they would smash the bud, perfect for dispo weed that was fed pgrs.
The product is fluffy and uniform, there seems like less trich molestation. I did not get the kief screen they sell as an optional add on as I see no point in them.
I'll have to find some papers for a joint too.