One of the more effecient ways of manging heat. I will try to cover the pluses and minuses what to watch out for. I like it because I can store and reuse the heat. Moving the heat with liquid is more effecient than trying to move it with air.
CPU and graphics card coolers and such are a great place to start there are many out of the box systems that will work, the radiator in my system is out of cpu chiller rated at 220W, it has a pump built in.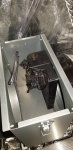 I have it installed in the ducting for my intake air.
You can also get each component individually. Like this seperate pump I have as a booster pump.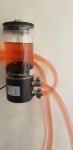 Notice how the the hose going down is beginning to kink, this is something to pay close attention to when running the lines. I would like to use pex to hard pipe as much as possible but for now the brackets for the tubing work well to fix the kink in the pic above.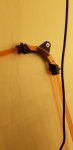 I also have a wort chiller sitting in front of the air inlet, in the back corner of my flower area.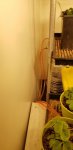 I use thermal paste to hold the leds to cpu/graphics card water blocks.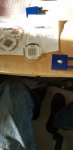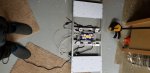 The growlights australia boards and my 21 cob rig run passive.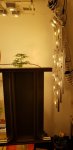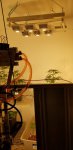 Here on top of the light you see the cutter uvb/c 2 channel strip (280nm/310nm) (
Cutter-ZGE285-12UVC_B MCPCB with UVB_UVC | Cutter Electronics
) and 2x 10w uva cobs (365nm) mounted on 2 water blocks because I couldnt fi d one one long enough, but if you are doing this mark from cutter posted up pics of some sweet looking extrusion that he wants to run 800w of their 3030 strips on with hydronics.