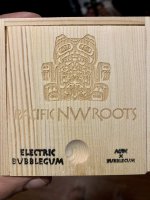 Popped 12 regular seeds from
Pacific NW Roots
- Electric Bubblegum (ACDC x Bubblegum).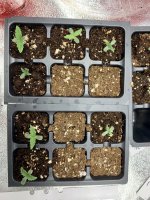 Germination Rate:
7/12
Seedling Mix:
Sphagnum Peat Moss
Perlite
Vermiculite
Wormcasting
I liked this mix much more for seedlings. Planning on tweaking the mix slightly for the next round of seeds. I want to add more
Wormcastings
and
Vermiculite
to help with moisture retention.