Killed off everthing to go on holiday so new journal for the new year. A few beans popped some old some new.
First is some
TERP_ FI3ND
Sour Apple Truffles x3 and Funkadelic x2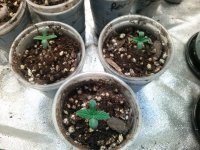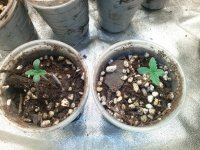 And Peyote Critical x Chung Lee for F2. 15/17 germinated with one looking dodgy with small or no true leaves.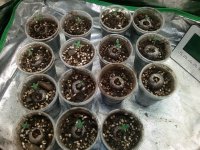 All were wet on the 28th December 2020 into jiffys then cups with potting mix, mushroom compost and perlite once roots showed. Under HLG qb135 rspec 70% power on 24/0 about 40cm from canopy in a 60cmx60cmx180cm tent.