So this will be my journal
I'm currently finishing up a couple year long perpetual multistrain grow.
Flowering out my 3.5x4 veg chamber and a 5x5 tent at the moment. Going to tear down after the girls are done and I'm building a smaller, more professional 3x4 chamber.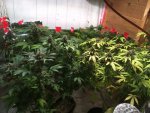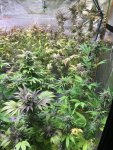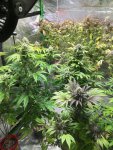 I've been growing in promix mostly. I'll have a lower plant count in the new space so I'm going to use high quality coco in 1 gal pots.
Megacrop and tap water.
I use a CMH LED hybrid
Here is a test plant of something I bred. It is the rare bubblegummer red pheno pollinated by Richard Williams Deep Congo