I found an app that will identify plants. I plugged in Costa Dave's photo and it id'd correctly. I was curious if software could be trained to help identify pairing
results by leaf shape.
Like if you were to take 20 photos of a mother fan leaf, and 20 photos of a father fanl ea ,, could be app be trained to identify features in the offspring ?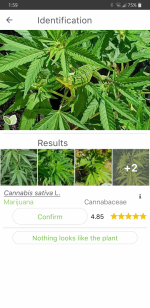 Last edited: