Because everything is weed; I was eyeballing a cold beverage cup the other day and decided to use it for clone cuttings.
I soon discovered the Dome was not tall enough to be useful. I tried flipping one cup atop the other, but they do not stay put.
I built a slip connection for the top cup.
Now that extenda-dome stands solid.
Circumscribe above dents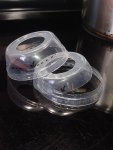 Re-orient, and install from bottom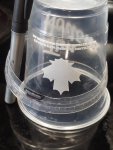 Make that satisfying -click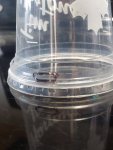 The top cup now has a female slip connection.
The shoulder will gravity-mate with the bottom cup.
No more sloppy domes.