Taste The Spectrum
IPM Forum Moderator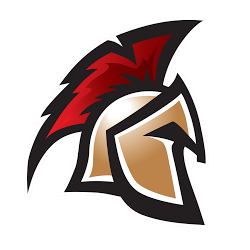 This is only as organic as the inputs. I use eggshells but you can also use vertebrate bones.
Step 1 Bake a cake.
Redless velvet cake

For above 7000ft elevation

Let ingredients get to room temp

1 lb flour (about ½ cake ½ all purpose)

4 rounded TBSP Cacao (not Cocoa)

1 rounded Tsp Baking Soda

1 rounded Tsp salt (grind fine)

Sift those together

1C butter (unsalted)

2C granulated sugar

Cream together slowly adding sugar (like a couple minutes on max blender speed)

Take a ¼ C measuring cup add 1 ⅛ tsp distilled white vinegar fill remainder with Canola oil add to butter and sugar, continue to cream.

Add 1 Tbsp or more Vanilla

5 eggs blend in (like 2 on mixer) yolks 1 at to butter/sugar reserve whites

Add in 2C buttermilk intermittently with flour mix (split in thirds) blend smooth between each addition.

Make a stiff mirangue with the egg whites, fold into batter.

Butter and flour pans fill only slightly more than ½ full. Bake 350-365 38min for a 13x9 (less for 8 or 9in rounds)

Frosting

16oz cream cheese

8oz butter (unsalted)

1 rounded tsp salt

4 rounded Tbsp Niddo (dehydrated whole milk)

Cream all that together

8oz melted white chocolate (use a double boiler)

Add that to butter cream cheese

2 Tbsp vanilla or more (reduce in double boiler to use less conf. sugar)

Thicken witb 4½-5C confectioner's sugar

5000-7000ft reduce bs and vinegar to 1 tsp

Below 4000 reduce to 4 eggs and reduce flout by ¼C

Have a beer

View attachment 3046 View attachment 3047

Stiff egg whites

View attachment 3045

Have one of these for dinner

View attachment 3048

Substitute budder for butter if you want, add about a tbsp niddo to replace milk solids.

Nice plant, cute pup.
Step 2 rinse the eggshells with hot water and let dry.
Step 3 crush and toast eggshells 400F 20-30 minutes. You may want to do this on the grill, it stinks.
Step 4 grind toasted eggshells and put in a mason jar.
Step 5 SLOWLY add 5x by volume vinegar.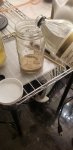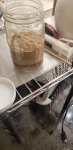 I said SLOWLY damit!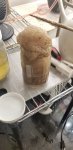 Step 6 stir daily until no more bubbles appear, about 14 days or so, the jar on the left above has finished product.
Step 7 Seperate liquid and store in sealed container. Dilute 5-20ml per gallon best to test because there is some variability but 20ml/gal usually gets me in the 2-300 ppm range.
Some recipes say to remove the membranes, other say to leave them. I have been leaving them lately. Also read somewhere the more toasted the more phosphate is favored, I dont have a lab to analyze this stuff. I toasted this batch almost 40 minutes as opposed to my normal 20. For foliar I'd stay on the lower end of concentration. I'm currently adding to megacrop.