Hi all, new member. I'm joining this forum to learn some more and improve knowledge of growing. I've really ben getting into my growing recently in all these lockdowns. So much more time to spend with my ladies.
So I'm going to do a journal. I have four 4ftx4ft tents, a 1mx1m tent, a 3ftx3ft tent and a cloning/veg tent. Currently all being put to good use.
Here are my plants and I will briefly explain as I go. I no longer know or care how old my plants are, whenI flip them or whatever. I just grow them til they're ripe.
1st up is a is a mother search for a nice cheese plant. Taken clones form each of the 5. Only looking for quality. Gavita 750 in here. 3 litre pots, coco. Big Buddha Cheese.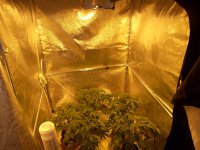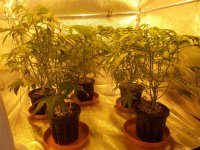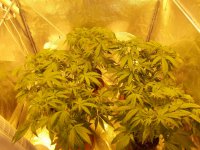 Next up is Sweet Seeds Cream Mandarin Fast version. I will pick one of these 2 as the mum. Got rooted clones from each.