The ability of stoners to produce delicious items to place in your pie hole is without question. Pictures, recipies, history, local fare, regional cousine, hell even seafood. What is your experience with this? Why is it important to you?
Right now I am on a diet to see if I have food sensitivities. I was already dairy free for a couple months and beef free for a month before starting. 2.5 weeks in and I am beginning to feel better.
I struggle with healthy eating and want to gain weight. I just want to enjoy good food.
Here is one of the dinners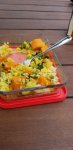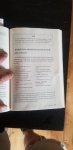 Very bland compared to the slow cooker chicken tacos scheduled for tomorrow night will post those for sure.
I miss cheese.
Anyway post up your food stories for us to enjoy!