Figured I would make a thread for anyone interested in a car hobby. I grew up with four uncles who had me driving everything from tractors and three wheelers to fast cars and dune buggys! It has stuck with me and now I have a small collection of cars.
My first real hot rod is a 2013 Camaro SS. Bought brand new and is still with me. She has seen a few miles on race tracks as I do open track day events at local road courses. It has a cam and valve train work done with a nice tune. She's 500hp at the wheel!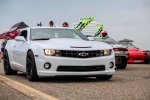 Next purchase was a 1997 Formula Firebird with a Firehawk package. 1 of 132 Firehawks that year. I am the third owner, it has 27,000 miles on it with the original tires still on! Purchased it for an investment, but she kinda grew on me, so I'll wait til the market goes up!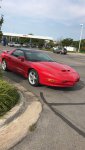 Then I found my teenage dream car....1995 Impala SS! Although, smoking a fat one while blasting 90's rap while cruisin isn't as cool now as I thought it would be when I was a teenager! Lol. Still love this car....I call it my 'motorized living room' because she just floats!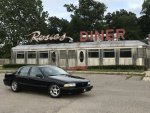 The latest addition to the collection is a 2017 Camaro SS Track Day Performance. 1 of 2 that were built at the COPO build center alongside the COPO drag cars. This was a project that was supposed to have 100 cars made for open track days. The two that were built, were "prototypes" to see how long it would take and how much money. Getting parts were a problem, so they scrapped the project and sold the two cars. I own one and a friend of mine owns the other. This car has about a thousand miles of just track miles on it! This car is a gentleman on the streets and an animal on the track!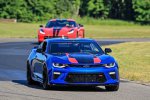 I still own all these along with a truck for work and winter. I did own a 2003Silverado SS, but traded that for my work truck. It was a fun truck, but had the wheels driven off it before I got it. Too many problems that I didn't want to deal with!
Thanks for peeking and if you have a cool car or truck of any kind, I'd love to see it....especially if it's rare!