I do believe my mailbox might catch fire later today....I smell some Freaky Females to add to the harem.... I told the wife it was happening !
She said...I am glad you love your garden...I love you....
Pigasus... My keeper. 7 gallon planter was the ticket to greatness and bud mass...oh baby. I have one in a 2.5 gallon planter and its going to end up in a 10g.
Very happy with how she busts out in big shoes. I have a 2 gallon panda bag about ready to chop.....it will keep me going til this beauty chops and fills my stash.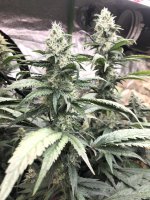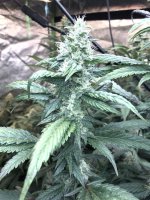 Day 65 Belini.... 2 samplers in the dryer....too dense to be dry today DOH!!! I will check tomorrow