Amended roughly 1000gal of dirt this morning in preparation for clones on Fri.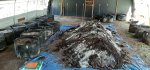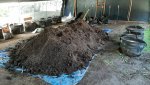 Still need to put up a support under a couple hoops the snow bent. Will find a better solution later, if possible without full disassembly.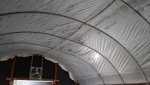 Need to wire up a set of lights tomorrow for keeping the clones in veg and repair the wiring to one of the blackout cover motors.