I think I've got a grip on the fungus gnats issue I've been dealing with, but there still seems to be problems in the garden. It looks like nitrogen deficiency (based on the Marijuana Garden Saver), but I'd appreciate some input.
Started with lower (and older) leaves turning yellow and then wilting. Has continued to spread upwards and the plants look a little droopy.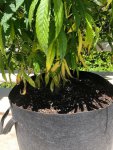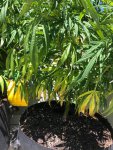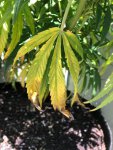 One plant did seem to have some wilted (baby) flowers. I didn't see this problem on other plants.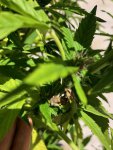 Thanks for any help!