Taste The Spectrum
IPM Forum Moderator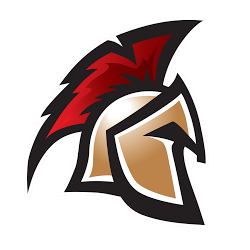 Things are ramping up in the garden so I figure its time to start a journal. A few people have grown some of my Cookies and Chem chuck. I used greenpoint CnC (Stardawg x GSC) to hit a couple of clones (Red Headed Stranger (Air Trigger), Lucinda Williams (unnamed)) and some other chuckers work
@macsnax
CnC f2 (CnCf3),
@Genuity
Graveyard Whistler (unnamed) @bighornbuds C99(pineapple) x Hicock Haze (Cindy's Haze Cream) send me a pm if any of these look interisting.
Right now I am transitioning from soil to hydro sitting in week 3 of flower with @groerr 's Blue Ripper bx1 (Jack the Ripper x Blueberry)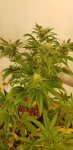 Just chopped her sister in soil @day 61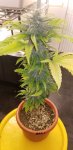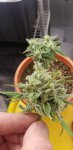 Left that little bit for a reveg also chopped a Honey Sundae last week and trying to reveg it.
I've got a purple dcp in veg and also just dropped one in flower this past full moon as well as prepping the next generation.