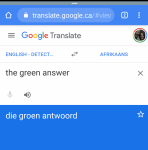 The answer to what ?
2:10
Philosophy first
These folks are way way way out of my genre.
Why do I listen to them?
Why did I go to their concert ?
Essentially -everything about them is, "ugly on the skin but lovely from within"
They started a movement and coined the term that I can identify with.
Zef
What is zef ?
Zef is when you build a soapbox car out of garbage, and it is so beautiful to you,,, in your mind you could fly to the moon. You show up to the derby and realize everyone else is running carbon fibre and machined aluminum.
A spoiled friend of mine got a brand new car when he was 16. We spent a lot of time flirting with death in that thing. I knew one day I would have one. Took me 20 years before I could afford one. In my mind, it is still brand new.
That is why I love growing cannabis. I don't need to appear like a rockstar to feel like one. I aim for zero budget grows. I can slap any crap together and grow the finest buds in the land. That is me in a nutshell. Socially awkward - completely content.
2 people turned my life around when I was younger. One of them was in my older brother's class and the other one was Neil Young. I was having trouble relating to people and making friends. There was a dude in my older brother's class and to me he was the coolest kid in school. I pondered and pondered as I thought about why he was cool? or what makes him cool? or why does everyone think he is cool? I couldn't Google any of this back then so I had to keep thinking about it. One day I realized the reason that everybody liked him was because he was so kind to everyone. He was on the varsity basketball team and he would still stop in the hallway and tell me that he liked my shoes. He made me feel cool. I thought he was cool.
My parents were non-cannabis funtioning hippies, and before television, it was either AM radio or whatever records my parents had. I was spinning up a b side one day and I heard Neil Young lamenting about someone who died young and never got to fall in love- never got to feel cool.
I didn't realize it at the time, but this was the seed of empathy planted in me. Previous to that I thought cool was a comparison, a ratio.
I could be cooler than you : or you were cooler than me.
Who could be the most cool ?
Neil Young help me realize that I could be happy for you. He made me realize that other people could be cool, and I didn't need to feel diminished.
I was on my way to gym class when I told my teacher that I "was going to score six goals" in floor hockey that day. Slyl, she asked me 'how many goals is Laura going to score today ?'
Mind bomb
Laura was my next door neighbour and dearest childhood friend. Her dad was a doctor and he had even given me stitches, on my eyebrow, at their dining room table. They were rich and they had cereal that you didn't have to cook. You could pour it right out of a box and put milk on it.
She was also the only one in my grade that was grossly obese and not highly coordinated.
So what if I scored 6 goals ?
So what if I scored 20 ?
What would it be like to never score one??
It was tough, but Laura did score a goal that day. That was when I stopped being a bully and began to admire the under-dog. Her goal was worth more to both of us than any I have ever scored.
I have seen grow rooms that appear as surgical suites, and I admire them.
Yet, I am snug as a bug in my Tinker-toy trap.
We have a prescription, and a Canadian permit to grow 50 plants.
My first harvest was less than a year ago. I'm eager to try everything. I have done Hydro, Coco, and every other mix I could come up with.
For my next trick I plan on growing a plant in a bucket of rabbit dung.
I can barely stomach this guy, but for some reason I admire everything about him