The Sentient Naturewalker
Staff member
Moderator
These seeds were donated to the pHenohunter preservation project by
@woodhippy
.
This preservation has been taken up by
@MacGydro
! Thank you for contributing, and best of luck on your run!
Pics from thread at zlabs courtesy of DragonBoatJeffy:
ISP - Insane Chem 91 aka IC91 . . Chem 91 (clone only) aquired in NYC in late 1993, crossed to a Pre-Invasion Afghan (obtained on the Indus River in late 77 / early 78) during a hash deal. Large selection pool, all offspring tested. The best male from that cross was repeatedly back crossed to the...
www.z-labs.nl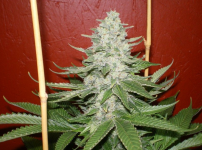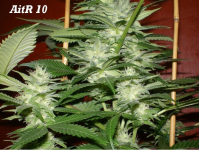 Provenance provided by
@woodhippy
, please add anything I may have missed!
Pre-Invasion Afghans (F-5's), from seeds I cold stored in 1981, &
1990, & 2015.
.
Background Info: I (Ohsogreen) picked up about 500 of these seeds
on the upper trade routes of the Indus River in Pakistan, in late
1977 / early 1978. I was there doing a Hash Deal. Prior to the Big
Soviet Invasion of Afghanistan. These were from tribal lines, grown
in both Afghanistan and Pakistan.
.
I made the (F-2's) of them in late 1980, using over a dozen
females, and no less than a dozen males (cold stored some of these
in early 81).
I made the (F-3's) in late 1989, they were also made using over a
dozen females, and no less than a dozen males (cold stored them in
early 90).
.
I broke them out late January 2014, and did an (F-4) run. Did an
even split on both, eight F-2 moms, eight F-3 moms, same split on
the dads. The selections were the best candidates, based on my past
experience with them.
In Feb 2016 I broke out cold stored seeds from 1990, and 2015 of
this line, and did another open pollination. Using an even split of
6 females from each year, and 6 males from each year. Harvested in
July 2016.
These are True (un-Dutch-ified) Afghan's both low & highland phenos.
.
Stellar breeding stock, wicked potent, good range of flavors /
odors (offensive to sweet), bud types (rock hard nugs, to semi-
skunk style colas), and trich coverage from fair to dripping....