Tactical Gardener
Staff member
Moderator
Gonna transplant those little ones now that I got some small bags in.
rocking with these 3/4 gallon Honor Cannabis transplant bags for veg. I really like using his seed starting mats, and these pvc woven mesh that showed up today are really sturdy. They should also offer the air pruning I'm looking for. They were a little pricey at around 11 bucks a bag, but it's far more sensible than purchasing new Amazon fabric bags for every cycle.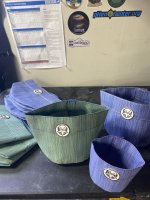 veg is looking pretty lush, and the bbs still lookin fine, got a couple potential heaters for sure, but I do have a few head scratchers in here…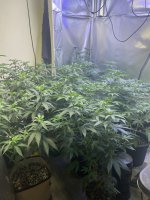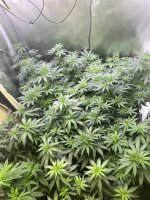 This Dantes inferno has earned herself the #1 tag, and she has a pretty pungent stem rub. She also likes my soup, so I like her back.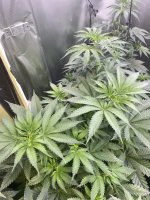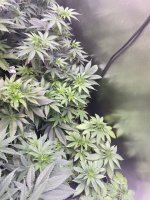 Playercake #2 is green and vigorous, but her tops are all wavy and weird. Maybe pH? Too much light, or light related? Like she hates my schedule and wants to flower? She's fixing to get moved under flower lights shortly, this batch is just about ready.