🅱️🆒️🚹
Staff member
Q-36 Space Modulator
My version of a hash washing machine. Lol.
Works wonderfully for me, quick, easy, and seems to get just about every bit out of it.
Materials needed most of us likely have laying around.
Couple buckets with lids, some hose, a decent gpm pump, and your choice of bubble bags.
Cut some holes, modified version cuts out the whole lid, and bottom of buckets, leaving just the rim for them to stack. Leave a hole for the pump cord and hose in the bottom lid.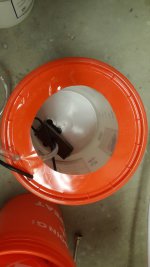 Make a few more holes in lids and buckets.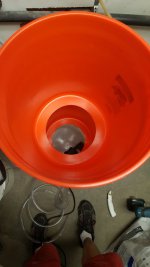 Enough for however many bags you want to use. I use a drill with a mixing paddle to beat the weed and ice in a separate bucket, and then pour in the top buckets bag. Bottom bucket with pump has ice added as well.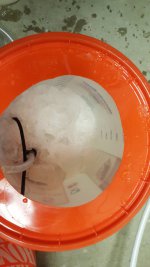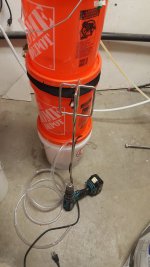 Run the pump to keep washing the weed to get it all mang. Get all that good shit.
Turn with a spatula, I like the silicone ones.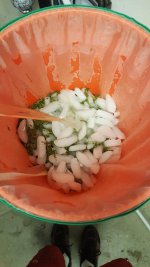 A pie sheet is my choice to plane it out for drying, hash slides off pretty easy.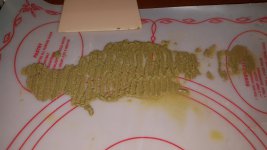 Body fill plastic scrapers also pretty slick, and non scratching.
Few different grades, right to left. 120, 73, and a tiny bit of 25 on the left.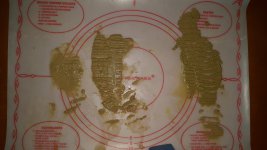 Dried out nice and blond, very tasty, and full of flavor. Had a lemony tootsie roll type flavor.
Hash makings from my Jenny Chemdog plant.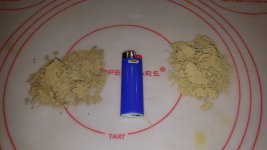 It's about time to make another good batch, lots of donor material to get rid of, and clear out the old stash.