I posted about this in my grow journal but i want to make a thread here too cause I know some smart people hang out here, I hope that's okay.
Got some bugs in the tent somehow. Haven't seen any for a year or so. At first I thought they were just fungus gnats but now I'm questioning myself. I managed to pluck a TINY (mite size) crawler from the soil and it looks to me like a root aphid nymph or a soil mite, not gnat larva. But the flyers look more like gnats. What do u guys think? Plants look okay for now.
heres a video of the crawler i plucked from the soil crawling on a piece of paper. playback at .25 speed you can kind of get a look at how the thing moves
Right now the plan is to either do a H202 or spinosad root drench but looking for opinions before i do anything.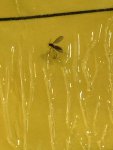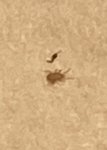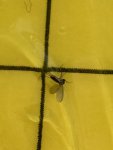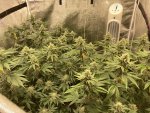 Last edited: