Tactical Gardener
Staff member
Moderator
As the cannabis market becomes more and more mainstream, I am always on the lookout for new tech that will simplify or improve on my current methods. I stumbled upon this company a month or two ago, and I immediately wanted to give it a try. I run a perpetual grow here, so I am constantly curing something, and it's very easy for me to forget to burp jars, close then back up, or whatever the case may be.
Grove Bags advertises something called TerpLoc technology that claims we no longer have to burp, or concern ourselves with the moisture levels inside our jars. The bags are rated for 58-62% RH, so they also eliminate the need for Boveda Packs.
I am waiting for someone at Grove to email me the details on the science behind what makes these bags so much different than typical Mylar, but my experience has been a positive one so far.
I have cured 3 different cultivars now with as much success if not more than as I would of used "traditional" methods. I simply hung for a few days until I would normally jar my flowers, then, packed the grove bags and put them away.
Here are some wedding cake nugs after about 3 weeks in the bag with no burping. The buds are moist and spongey, but still snap when breaking apart. The RH in the bag according to a cheap hydrometer is 56%. No mold, and the terpenes are absolutely being preserved.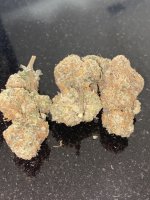 At a dollar a bag for the Quarter Pound size, I think it's a pretty decent deal. They range in price depending on if you get windowed or not, or have custom bags printed. I spoke to a rep over there, and the price per case for custom printing is pretty much the same. I am seriously considering getting some made for myself.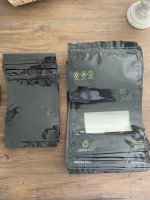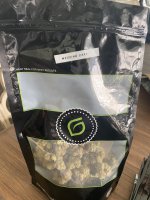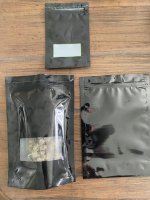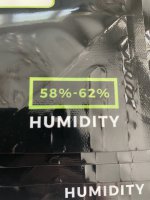 Hope this is helpful to someone here!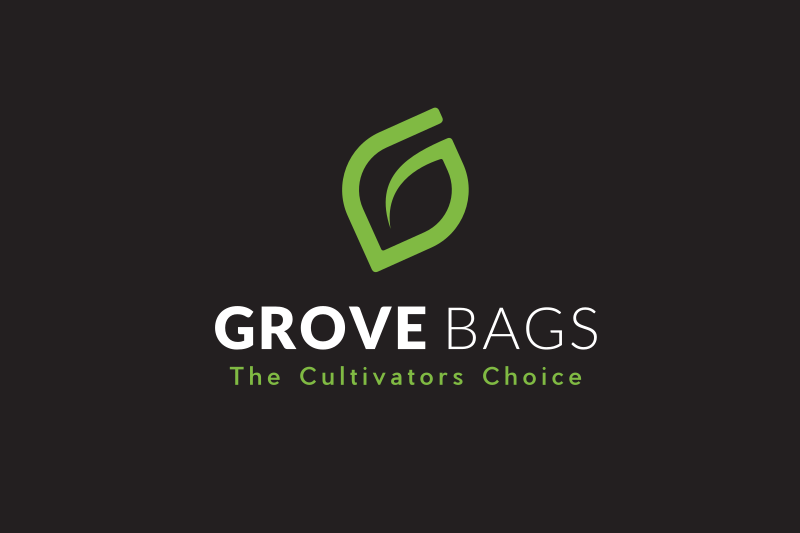 Grove Bags strives to produce the most effective cannabis packaging in preserving your product throughout the entire cultivation to consumption lifecycle.

grovebags.com
Last edited: