Got turned on to this site by a friend (Srenots) from a couple other forums.
Started in 2017 with a small 6 plant outdoor medical garden. Done a few little side projects (some successful, some not, but failure is an excellent teacher), winter outdoor tent grow, mini-hoophouse, aeroponic clones, and breeding I didn't get to complete last year due to some crazy family BS.
This is my first season trying my hand at running a small greenhouse commercial op and will probably also build a small dep-house for breeding.
2017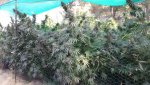 2018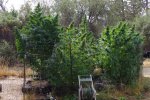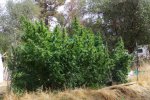 2019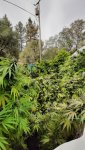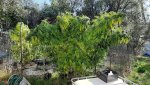 Last week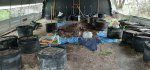 2019 hoophouse and clone experiments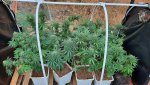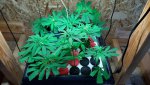 Been making rosin since my 1st harvest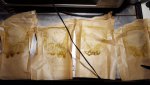 If this 1st dep run goes well we'll be looking into small commercial trimming and processing equipment. I love doing this by hand but there reaches a point where it's no longer feasible when there's only a few people to do the work. Might pick up a new portable washer for making icewater hash this year.
The knowledge of the growers/breeders on the other forums have been integral in my success. I couldn't have done it without them. Looking forward to learning so much more and hopefully can impart a portion of that wisdom to struggling beginners. It was so overwhelming trying to learn what I needed that 1st year and then overcoming pest/fungus/nutrient problems in the last couple. I hope I've finally reached a point where everything runs smooth, YEAH RIGHT, hahaha!!!
Looking forward to interacting with y'all. Thanks for the invite Srenots.