GK Genetics
Staff member
Administrator
Moderator
I've been using Mega Crop V2 for a little while now. Like many, getting the product to fully dissolve required a few additional steps for me. This is the method I've been using that's been working for me.
I mix my nutrients in 5 gallon, large mouth jugs with spigots. I fill an old 1 gallon water jug 1/2-2/3 with water from the 5 gallon jug. I leave the extra space for agitation purposes during the vigorous shaking. I'll add the mega crop to the 1 gallon jug, cap it, and shake vigorously. Think "Shake Weight." I only shake it for about a minute.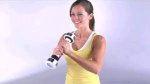 I'll then pour about 90% of the water (slowly) back into the 5 gallon jug. I say slowly because if you keep the bottom of the 1 gallon jug lower than the pour, the heavier, undissolved matter remains in the bottom of the 1 gallon jug.
Once the pour is complete, I refill the 1 gallon jug 1/2-2/3 again from the same 5 gallon jug. I repeat the "Shake Weight" process to dissolve the last of the remaining undissolved MC.
For me, there isn't anymore undissolved MC in the 1 gallon jug after the second pass and it's good to go.
Last edited: