Took some pictures this morning to document my cloning process. It's not the only way, or the best way, it's just my way. What I like about my method is it requires little time/effort, and most of the supplies should be readily available around the house.
Supplies Needed:
Dirt/Soil. Nothing too "hot"
Solo Cups
Mykos
Cloning gel/powder
popsicle stick
Sandwich bags
rubber bands
Prep work. Cut drain holes in the Solo cups, and fill around half way with moist, not wet, soil.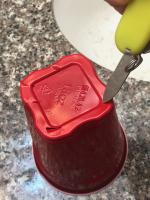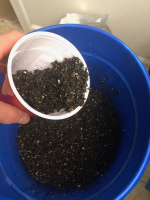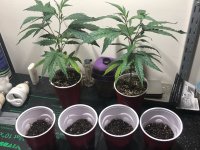 Make a little hole where the clone will go, and fill with Mkyos, making sure to get it wet all the way through.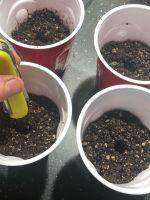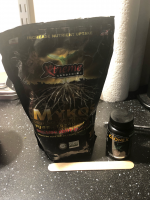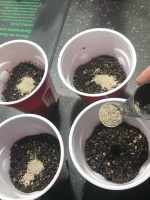 Get a glob of cloning gel ready, take the cuts, dip them in cloning gel, and plant directly into the Mykos.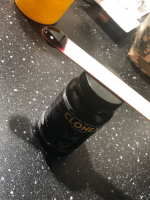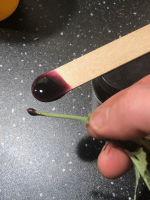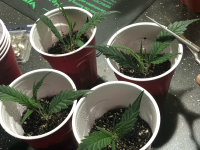 Last edited: