I got a source turbo a while ago...i use it on occasion but after making some decarbed weed into RSO oil and putting that in caps...It is the SaNdMaN!
I thought mine was broken...I said hey source turbo this thing aint boiling...they said send it to us and we will fix it at cost.
It works fine...sending it back after 5 runs...i run it 1 time and IT WONT BOIL....but then through the muddled fog of some stupefrying weed..i remembered there is an alltitude setting...and I might be at 10000 feet but the house resides at 600 so i set it....and now IT WORKS FINE !!!
So...their customer service is the shit...but i will tell them next time say hey...reset your alltitude there buddy...
Here i will post my FECO extractions to keep it separated and i am growing enough now i can stay perpetually in the stuff.
I am using Strathcona Spirits 192 proof grain alcohol because ...they always have it....its the cheapest and IT WORKS THE BEST. i love it ...it might be all in my head but...so's my brain !
It is half the price of anything you could find..and in my province they never have stock in it. Alcool 92 does not taste as clean. Maybe its that dirty quebec water...(They discharge sewage in the St Lawrence...sounds so...middle ages France).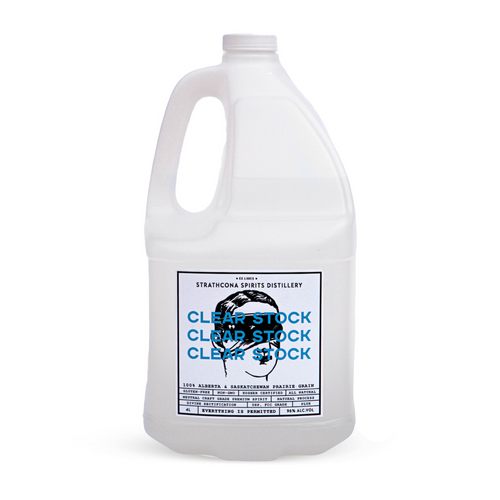 Neutral Grain Spirit. For purposes of making tinctures, perfumes, and other extracts. 100% Alberta and Saskatchewan Prairie Grain. USP, FCC Grade. Gluten-Free. Vegan. Non-GMO. Kosher Certified. All Natura. Natural Process, Divine Rectification. Everclear. 420 Extractor.

www.strathconaspirits.ca
Today I put as much American Pie and Wedding Cake as I could fit in a 3/4 quart jar and filled it with the grain liquor...Both frozen...into the freezer for 15 minutes with a swirl ever 5 filtered into a coffee pot i have for just such a purpose...made 600ml....first run done...filled it back up and its running the 2nd run. I will get it down to laffy taffy and then...
Run the primodrial RSO soup...What is it...I really can't remember...Its rosin pucks including hash rosin ss mesh pucks...decarbed whatever i was growing...mostly indica..and it was on the counter 1 week and the thing didnt work...in the freezer for 3 weeks or so and now. its going 50 50 in a batch of brownies and gummies.
The gummies are coming in hot...so that should be pumping them up to around 80 to 100mg each...the brownies..no idea.
Glad to have the thing back and...i have an appreciation for it. On the reservation they sell very clean tasting FECO for 40 a gram...2 for 60.
It gives me a longer..deeper sleep than any other cannabis product...maybe its because 2 caps is probably 300mg of thc
Source Turbo... BHO makes a prettier and tastier product but...i have not really tried. I think I will try.
The huge advantage for me is 300ml of grain spirits go in..i get 290 to 295 ML of clean 96% grain spirits back...so the intiial cost is high but that gallon lasts me a year. And RSO with no risk is pretty nice.
I have a vacuum pump and a chamber... And then STONEOFF..... FECO vs Hash Rosin.... How long will he be able to form thought???
If you're looking for the best oil extraction machine for home, the ExtractCraft Source Turbo is a great place to start. Learn more about our home ethanol extraction equipment by calling (720) 802-0762!
www.extractcraft.com
I am not saying go out and get one...but i have one...and I want to utiilize it fully now. Some old dabs that cured nice...WOW was that both wicked strong and the best tasting hash oil product i ever made (not rosin but with extraction solvents)