Salutations fellow adventurers!
This is a journal of my exploits while on the hunt for the elusive "Perfect Primate" strain.
When I was but a boy, I fell ill one day with a terrible ache in my head and rot in the gut. I dare say, my body felt as if the entire weight of the world sat upon me! The aches were unbearable.
The kind people of the native village I was in told me of a fabled herb given to them by the mighty silverback god, Gorilla Glue.
They tell stories of the many varieties of this wonderful gift.
Drawing pictures in this journal, describing the varied types they have discovered along with the many different maladies it helps them with.
I strive to find the perfect one for myself, and I beg to all of you, '"
Please add your tales of different types of crosses including Gorilla Glue that you have grown along with the medicinal benefits it helps you with
!"
Thank you lads for taking the time to join in this adventure with me.
Huzzah!
Hunter .Smoke
I only have 1 glue under my belt so far. A fem/photo Gorrila Glue from ILGM.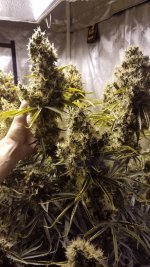 She's the only reference I have for growth and buzz while I start this adventure.
I currently have a Garden of Green Chemdog Gorilla (Chemdog Millionaire x Gorilla Glue #4), an Expert Seeds Glueberry (Blueberry x Gorilla Glue #4) seedlings that I'm waiting to break soil along with an Expert Seeds Zkittlez Glue (Skittles x GG#4) that's a couple weeks old.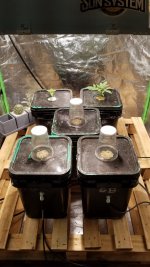 Also waiting on a pack of fem/photo Original Glue to arrive from Nirvana.
LET THE HUNT BEGIN!
Last edited: